A local business owned and run by Barry Dunne who has a passion for exceptional design and top quality materials, coupled with a superb appreciation for a great quality of life in a well-designed home. 
With over 20 year's experience in fitted furniture industry as a renowned master-fitter, skilled handcrafter and certified designer of bespoke kitchens, interiors and bathrooms Barry works along side his wife Lyndsey who is a certified Interior Designer with Dublin Institute of Design and has over 20 years expertise in high end luxury fashion industry. Lyndsey position lends her to be more proactive on trends and she uses her creative flair and merged this with her passion for interiors. Together their talent, experience and dedication has given them a dynamic set of skills which compliment each other.
Suited in the picturesque hills of Gortagarry in North Tipperary Dunvara Design offers a unique client experience. Their exclusive design studio is a warm and welcoming space where you can view their craftsmanship and examine the cutting edge materials, good taste, modern innovation, traditional techniques and true inspiration for any project you are undertaking. This amazing space has also given them the opportunity to show their customers that they have evolved into much more than just a kitchen company with their thriving collection of beautifully interior products.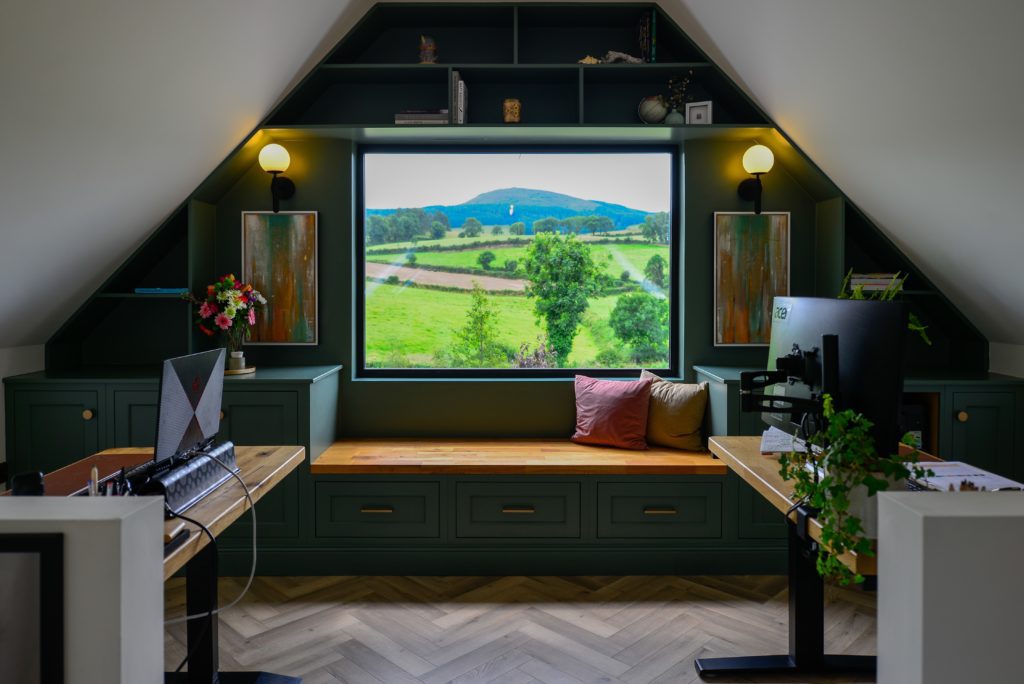 Dunvara as a company is always moving forward, we are passionate about design and as a design company we feel responsible for creating the vision for our customers and our mission is then to deliver this. Achieving customer goals is done through excellent communication and planning. Delivering on lead times with efficient organization is paramount to us. We personally always strive to achieve the highest standard possible at a fair price.
Dedicated to continuous improvement and offering the highest quality product. We are extremely results-orientated and are proactive in addressing and resolving problems.
The core values that we bring to every role, situation and task are a strong drive for professionalism, perfection, and a responsibility to deliver on promises.