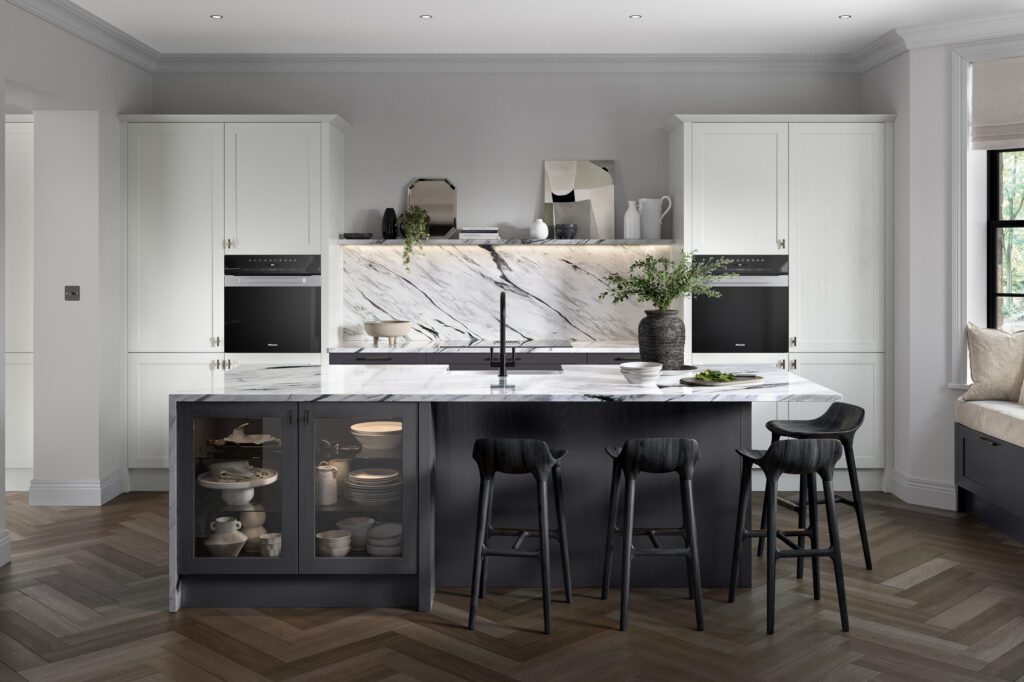 Achieve a modern Victorian aesthetic by opting for the versatility of Aldana, a narrow-framed shaker with an authentic grained finish. A fusion of painted Light Grey and Graphite cabinetry creates a monochrome feel. Unlimited colour options and plentiful accessories make Aldana a sound choice for any home setting.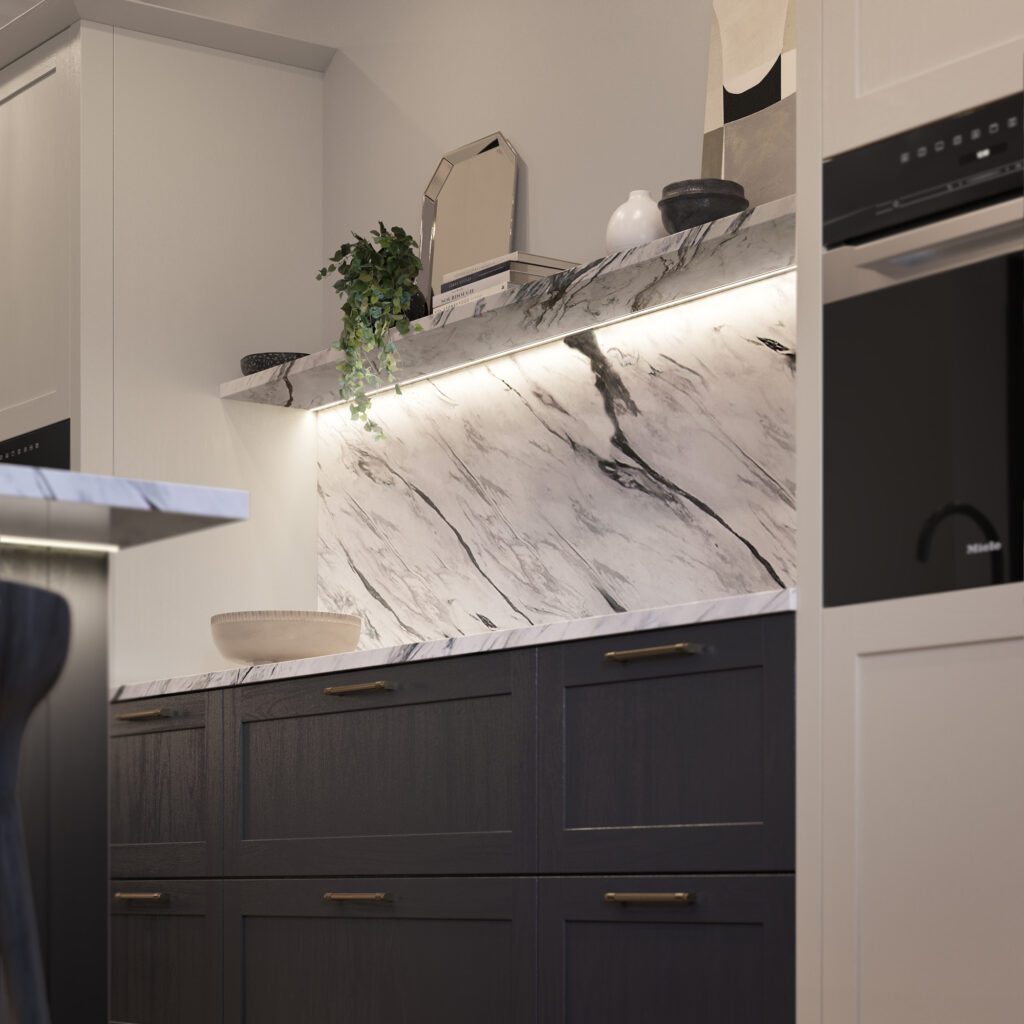 Create perfect symmetry with Light Grey tall height units and integrated ovens on opposing sides of the hob area. Oversized island in Graphite creates a focal point which offers additional seating, a preparation area with integrated sink and feature glazed frames. Worktop and upstand is Calacatta Moonlight.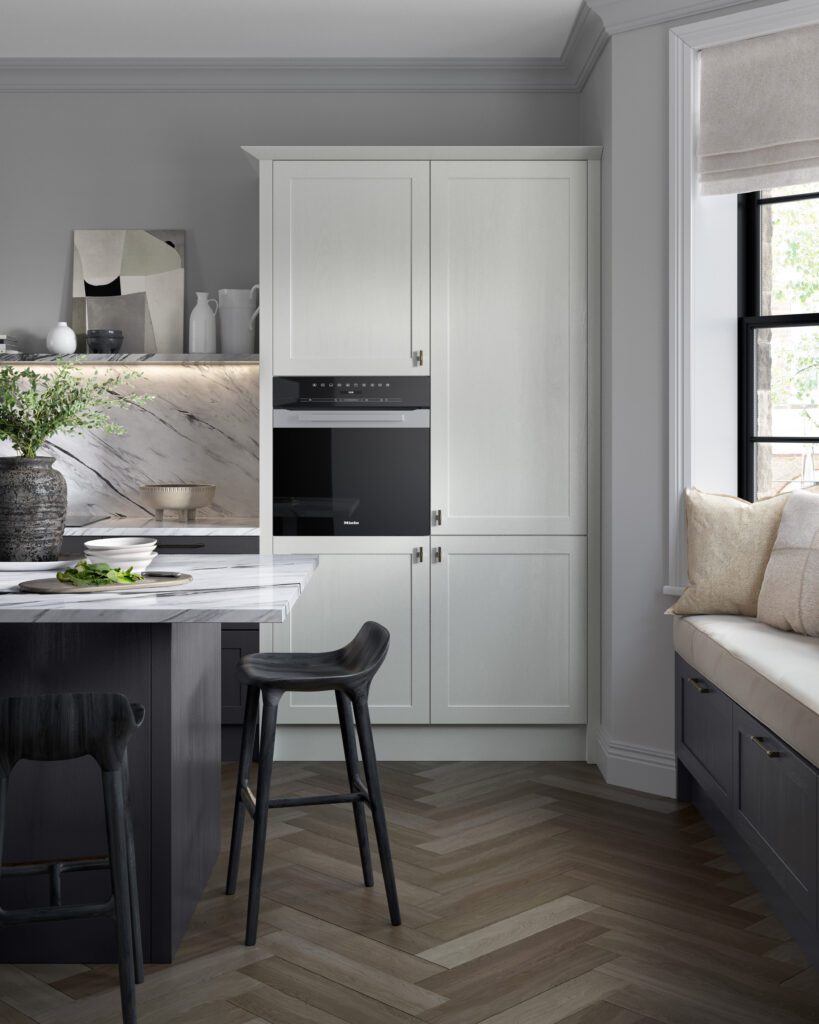 In keeping with the true hallmarks of Victorian architecture, opt for an integrated window seat and pair with parquet flooring, a bold contrast to the modern worktop and stark colour palette.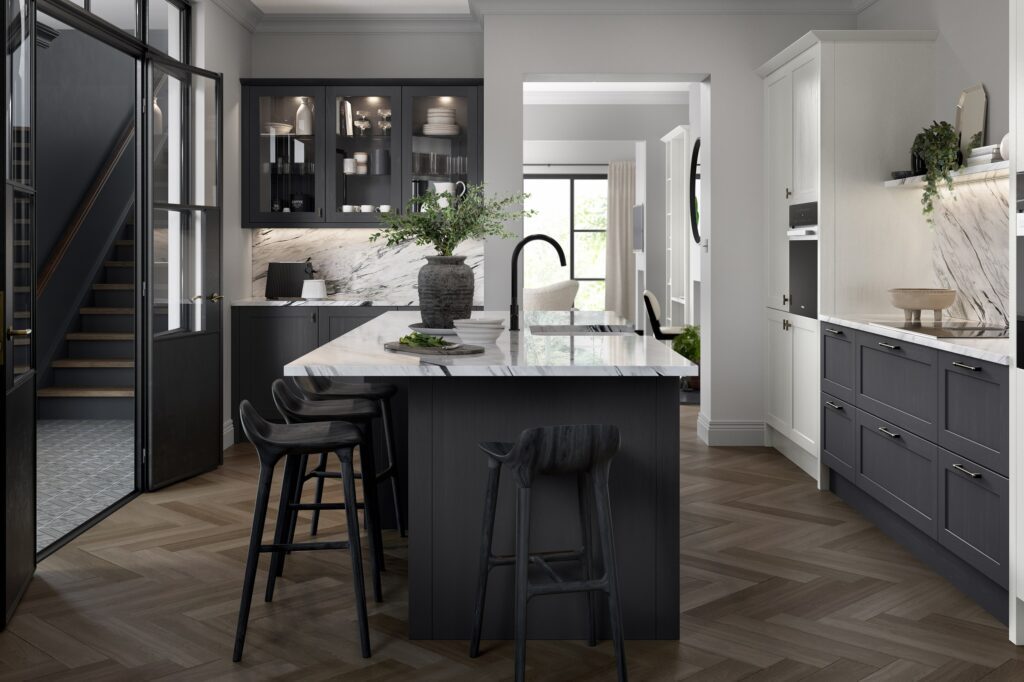 Opt for feature glazed feature doors and LED under cabinet lighting for a touch of warmth. Extra wide drawers at the hob
area provide easy access to large pots and pans. Compact recessed workstation in Light Grey with accompanying tall height cabinets for maximum storage. Desktop and shelving is Lapicida Calacatta Moonlight Marble Slab.
Let's Stay in Touch!
Signup for our newsletter or keep up to date with our Design Tips.
close

Search
Enter your search terms below