The sophisticated Winslow in Taupe Grey and Willow sits right at home in this country haven. The earthy colour palette coupled with the door's beaded centre panel and routered shaker design allows you to achieve a premium inframe look without the price tag.
The cornice and moulded plinth detail inspires a timeless look. Combine with a mix of metal accents to create a contemporary edge.
Versatile central island in statement Willow incorporates integrated seating, built in sink and ample storage. Worktop and backsplash is Dekton Natural Collection Portum Kc.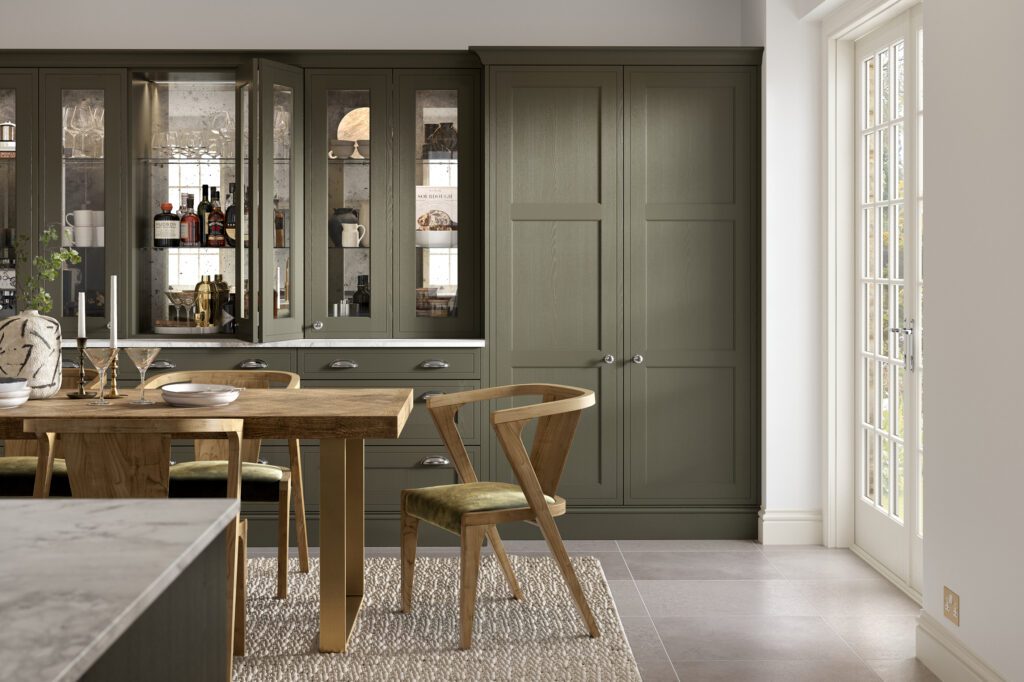 Stylish drinks dresser in Willow features glazed bi-fold frames and accompanying triple panel doors.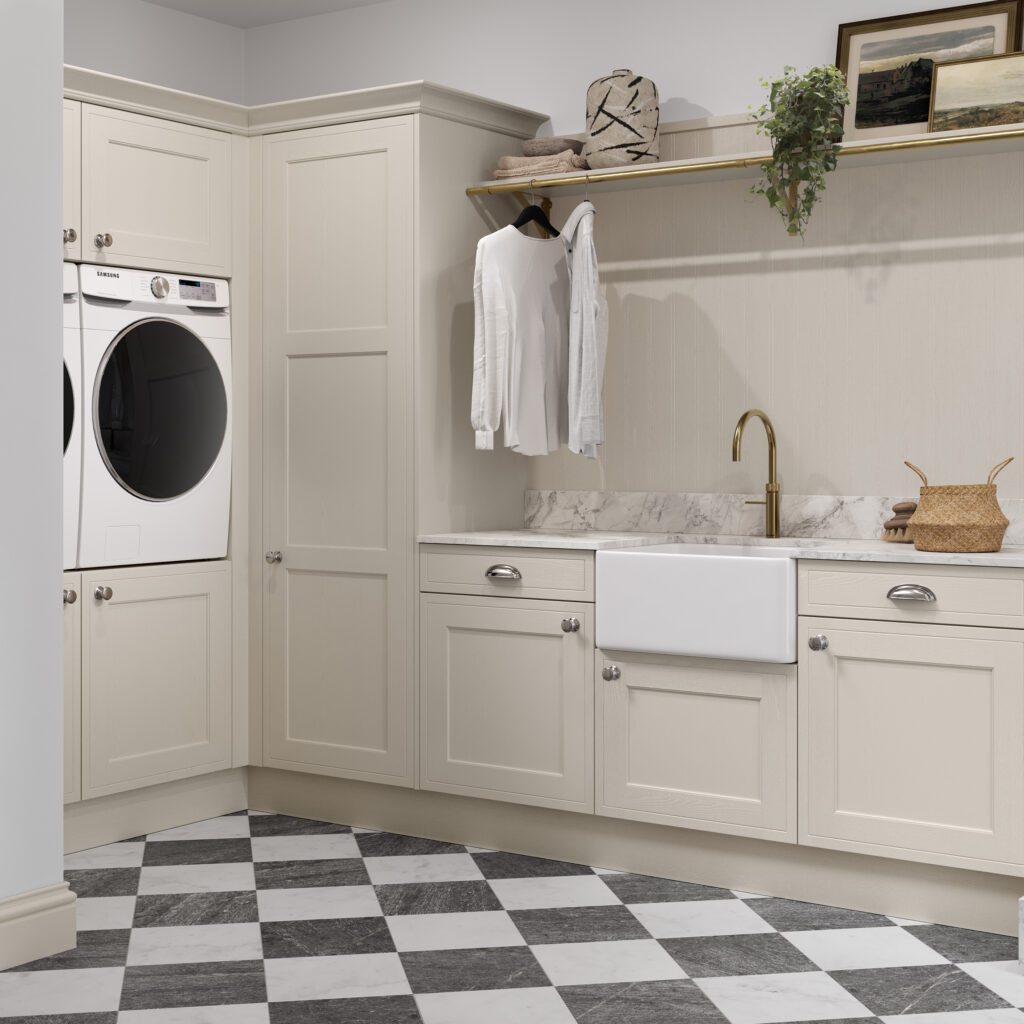 Laundry room in Taupe Grey is a seamless extension off the kitchen. Positioning appliances at eye level offers a more ergonomic design and a practical organised space. Enhance the bright and airy look with a quirky injection of bold chequered flooring.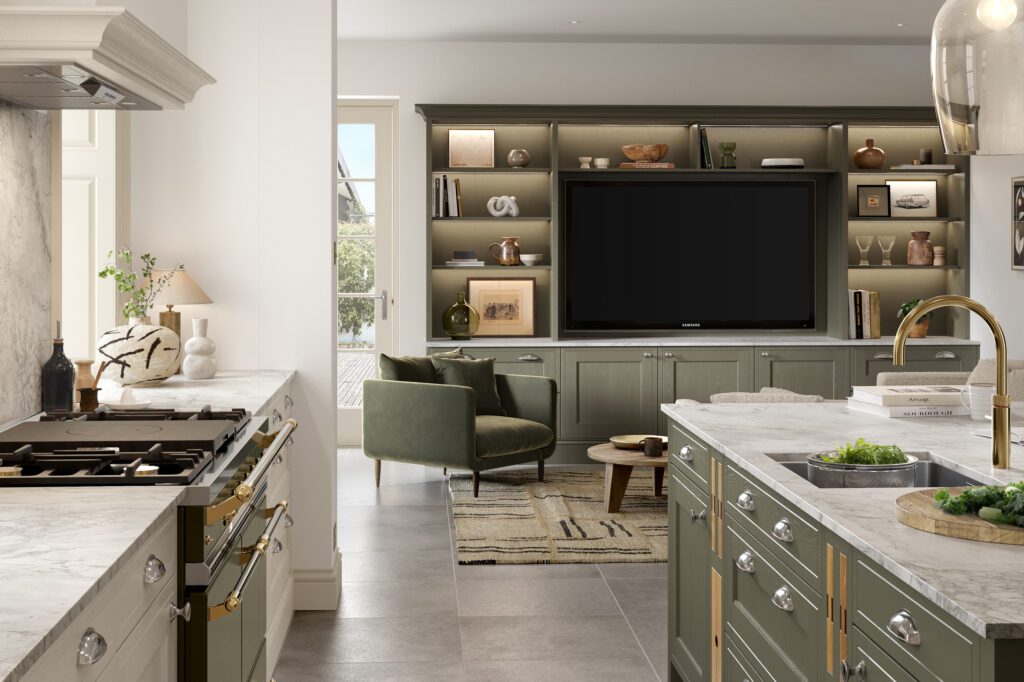 Symmetrically designed media unit with open shelving and base cabinet storage in Willow acts as a practical but beautiful focal point. Incorporate LED strip lighting for a soft, ambient effect.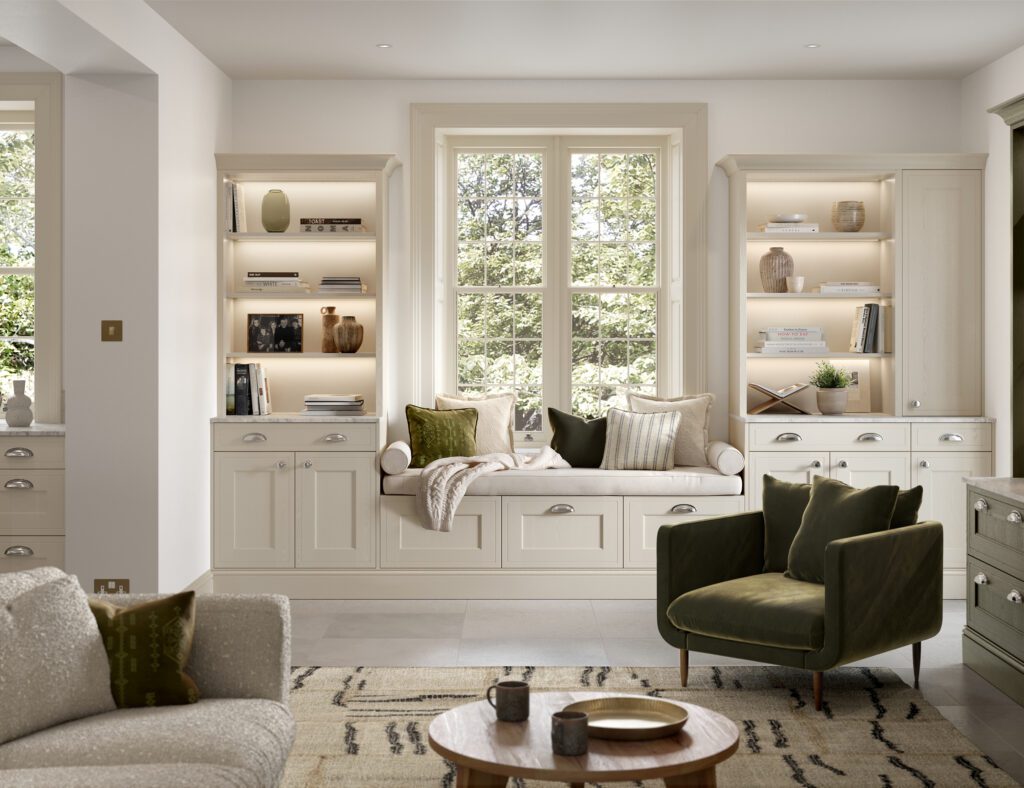 A beautifully designed window seat framed with purposeful built-in storage. The serene Taupe Grey offers a sanctuary to unwind from modern day living.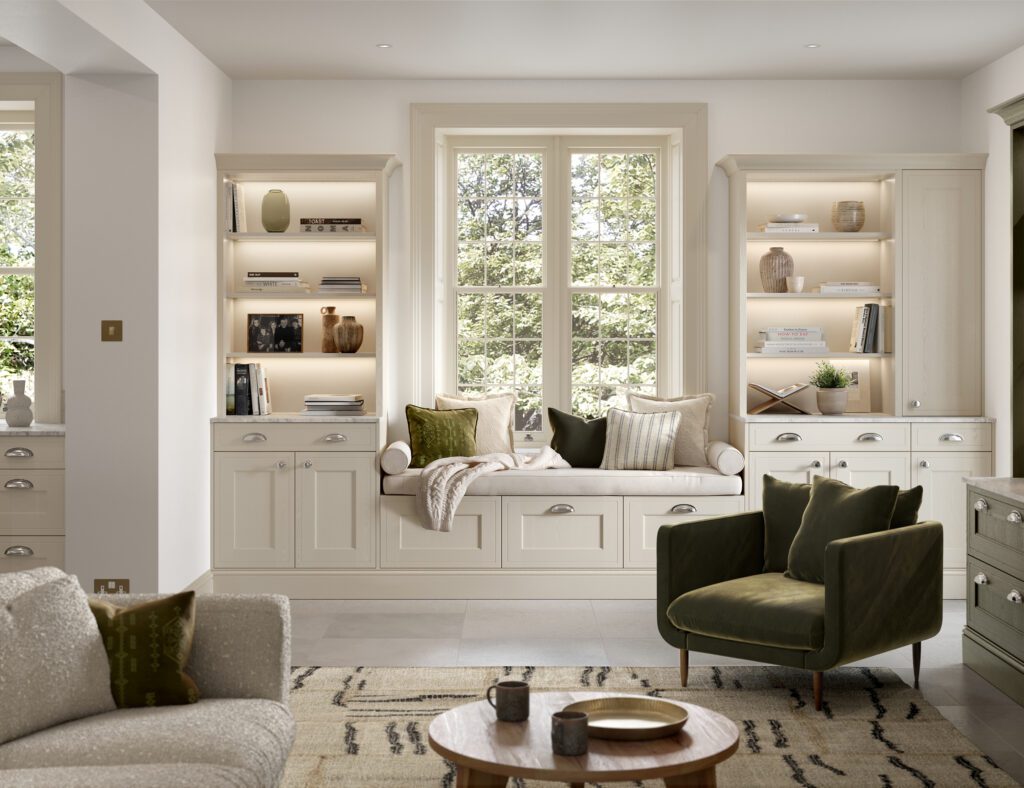 Incorporate a miniature washroom for your family pets. Frame with marble surround and gold finishing touches to keep it chic for even the smallest of spaces
Let's Stay in Touch!
Signup for our newsletter or keep up to date with our Design Tips.
close

Search
Enter your search terms below